In a bid to restore the dwindling population of the European flat oyster as consumer demand for sustainable oysters soars, Swedish-based company Ostrea Aquaculture AB has partnered with UNISOT to pioneer an end-to-end traceability solution known as SeafoodChain. The implementation is poised to revolutionise oyster cultivation and the seafood industry at large, providing transparency and quality assurance that will create new standards in equality and sustainability.
About Ostrea
Nestled along the pristine western coast of Sweden, Ostrea's production facility stands as a testament to its commitment to environmental stewardship. Harnessing fresh, cold, and untainted Atlantic seawater sourced from a remote offshore location, Ostrea's unique approach to breeding oysters sets a new benchmark in sustainable aquaculture.
Ostrea's need for documentation and transparency
From nurturing larvae to cultivating adults, Ostrea's meticulous attention to detail spans several stages, ultimately culminating in the delivery of exquisite oysters sought after by epicureans worldwide.
In their pursuit of sustainable aquaculture practices, Ostrea must meticulously document each step of the harvesting process and accurately reporting new growth locations to the Swedish Food Agency. Transparency on origin and cultivation processes are also paramount to strengthen their connections with consumers and offer proof of oyster quality.
Enabling traceability through blockchain-powered Digital Product Passports
Recognizing the urgency to tackle these challenges head-on, Ostrea turned to UNISOT's SeafoodChain solution. Powered by blockchain technology, this pioneering track and trace system equips Ostrea with Digital Product Passports (DPP) that hold detailed product lifecycle information for each of its oysters. This enables Ostrea to provide the desired level of traceability and transparency on origin, provenance and process standards to customers, the Swedish Food Agency and other entities or bodies.
Harnessing the power of digital twin technology, the DPP encapsulates a wealth of information for each oyster, from larvae cultivation and breeding to the growth of microalgae as a vital feed source. By storing an immutable record of this data on blockchain, Ostrea can securely and seamlessly share it with relevant parties who can independently verify the authenticity of the information. With a simple scan of a QR code, customers can gain insight into the oysters' journey without requiring any blockchain expertise.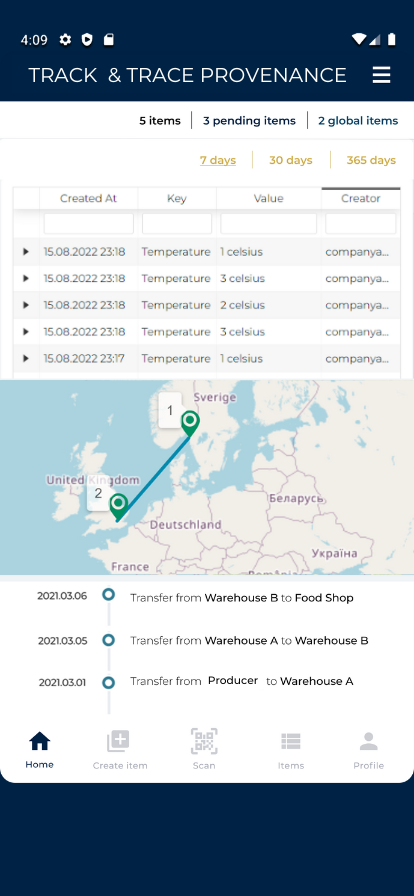 Strengthening customer connections with traceability and feedback
In addition to complying with regulation, Ostrea plans to leverage the consumer communication channel offered by the UNISOT DPP. This allows them to strengthen their connection with customers through feedback and brand marketing, while fostering consumer trust and confidence in their commitment to sustainable aquaculture practices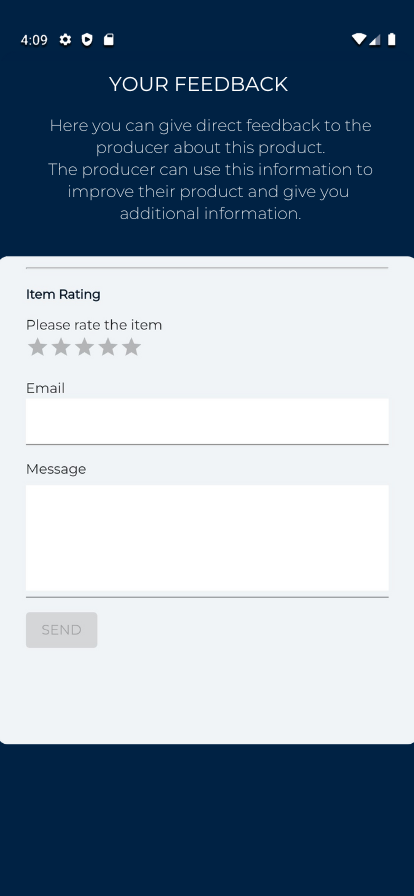 Recognising the commercial value of a traceability platform
Christian Vorbeck, Managing Director at Ostrea Aquaculture AB, expressed his enthusiasm for the impact of UNISOT's SeafoodChain solution, stating, "UNISOT's technology provides a comprehensive and transparent approach to track and manage our oyster cultivation process, ensuring that we maintain the highest quality standards and comply with regulatory requirements. The UNISOT Digital Product Passport allows us to share our oysters' extraordinary journey, from the pristine waters of Koster Island to our customers' tables, building trust and showcasing our unwavering commitment to building a more sustainable supply chain model."
Vorbeck further emphasised the strategic value of leveraging UNISOT's technology, noting that Ostrea's strengthened connection with consumers and the ability to verify the superior quality and origin of their product would undoubtedly drive sales. As Ostrea positions itself as the premium supplier of exceptional oysters, the company anticipates a remarkable surge in demand, fueled by deepened customer engagement and a shared commitment to unparalleled standards of quality and sustainability.
Readying Ostrea for new standards and encouraging sustainable processes
In a world increasingly concerned with responsible sourcing and environmental impact, Ostrea Aquaculture's partnership with UNISOT paves the way for a new era of trust, transparency, and accountability in the oyster cultivation industry and beyond. By harnessing the power of UNISOT's patented technology, Ostrea has the technology to showcase its sustainable aquaculture practices, helping them efficiently comply with regulatory demands and building trust in the provenance and standards of their oysters with their consumers.