Trust through transparency
When it comes to the food they consume, the public is demanding ever greater levels of transparency. Never before have consumers been so conscious of supply chain and so insistent on proof of ethical sourcing. Blockchain, as a single source of truth across complex supply chains, provides the insight that customers crave, while allowing businesses to better understand consumer behaviour and reduce supply chain inefficiencies. Additionally, the immutable, point-to-point history that blockchain is founded upon ensures that the source of food-borne illnesses can be identified almost immediately to flag potentially dangerous goods and prevent further spread.
nChain focuses on three key aspects of the food and beverage industry: supply chain, food provenance and food safety. Our solutions aim to both build consumer confidence and help enterprises create more value in the ways they do business.
Knowledge is Power
Start your blockchain transformation with nChain today
Opportunities in Global Food Supply
---
1. Supply Chain Management
Our open blockchain solutions integrate with data from sensors, systems and entities across the entire supply chain – from source to store. This helps ensure a single source of truth, unifying disparate records of information and giving all relevant parties visibility to the current status of supply. This also allows for independent verification – whether by the end consumer, industry regulators or government oversight.
2. Food Provenance
Digital identity is one of the core focuses of our solutions. Using smart contracts and immutable data records, we provide accountability and transparency on food supply data – vital for provenance. This point-to-point verification helps streamline quality assurance and give unprecedented real-time insight for a fraction of the cost of alternative systems.
3. Food Safety
When all the entities involved in the supply of a good write and verify their data on a shared, trustless system, it becomes trivial to independently verify the certification of food. Using smart contracts, we can further increase confidence in quality. Laboratory-test data of environment, product or processing on chain serves as both a preventative measure against food contamination and can also provide a clear, traceable history in the event of illness.
Featured Case Study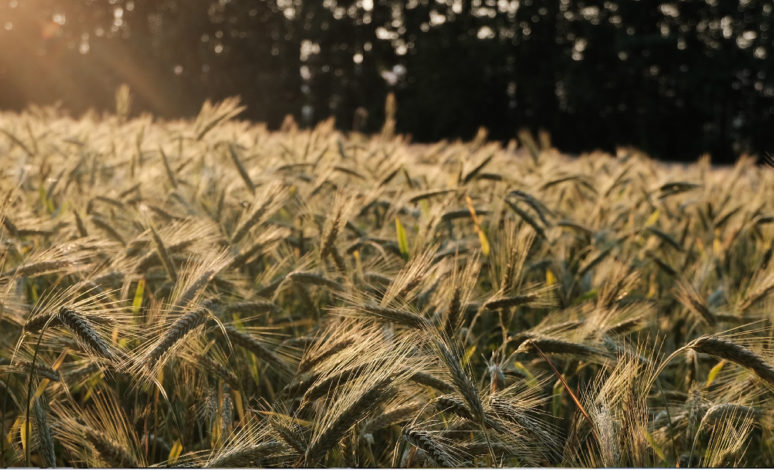 Igniting a Flourishing Economy
Food and Agriculture
We believe in solutions that matter for society – ones that will sustain over time to turn growth into long-term development. Our work with governments across the food and agriculture shows that social impact has societal effects as much as it has economic ones, while proving the ticket to a more flourishing economy.
View Case Study